One of things that gets me excited when planning a trip is choosing the hotel we'd stay in. I'm a budget traveler so selecting an accommodation that suits my budget is the top priority when selecting a hotel. But of course, you should never sacrifice the comfort you will get just to get a room that's within your budget. After all, it's good to be sleeping soundly on a good bed after a long day of tour and activities.
During my travel to Ilocos, one of the things I liked about our trip was our stay at Java Hotel in Laoag City. Java Hotel is a 50-bedroom hotel situated in Laoag City downtown. The hotel boasts its Balinese and Moroccan ambiance combined with Spanish and Ilocano touches. The whole roof of the hotel is patterned after Balinese huts which makes the exterior unique.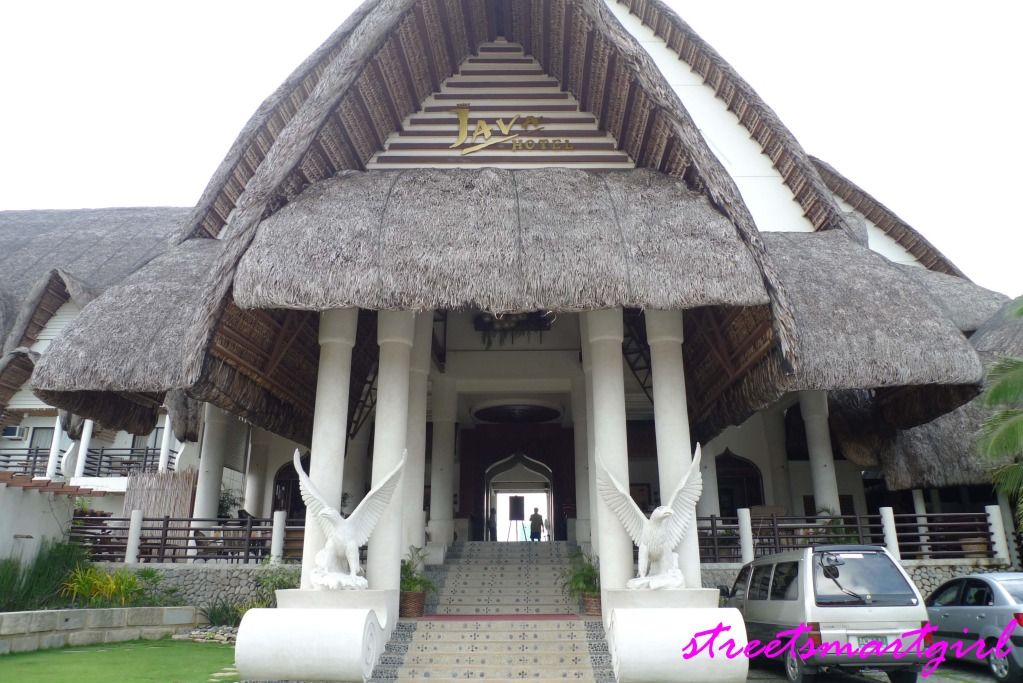 We were a group of six and we stayed in their De Luxe Room. There were two double-sized beds and we requested for an additional bed. Room amenities include a 21-inch TV with cable, airconditioning, mini bar, telephone, small veranda, and private toilet and bath with hot and cold water.
We booked the room for Php2800 with extra charges for 2 persons. Not bad eh?
For the lack of a better bed photo :)
Walking in their hallway will transform you in a Moroccan setting with the arches pointed upwards.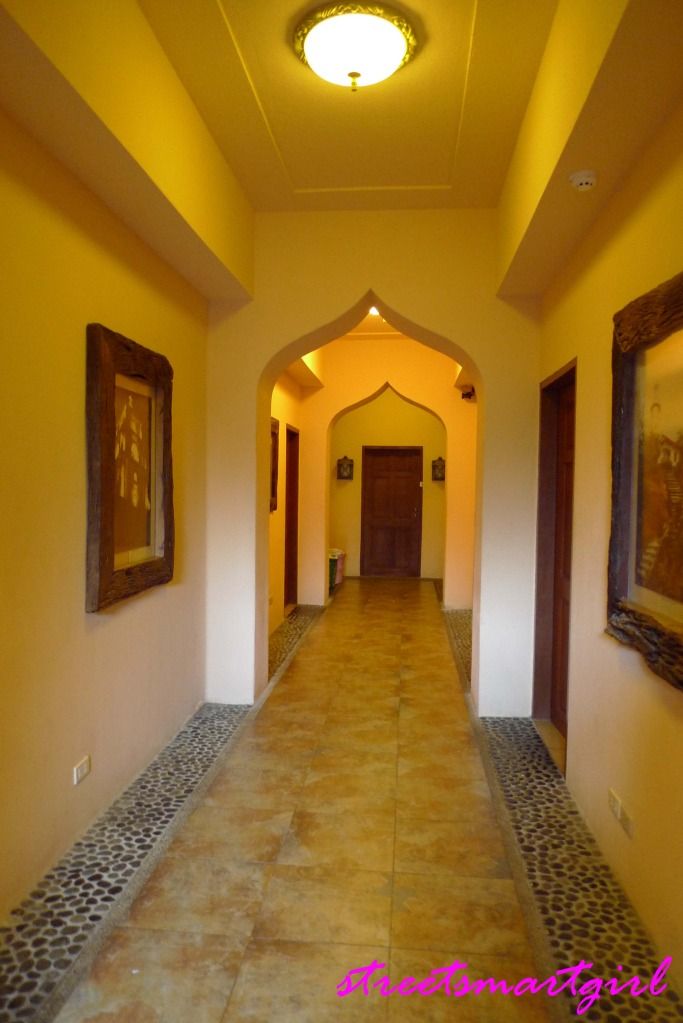 The next day we had our breakfast at Eagle's Nest Bar and Restaurant. We had a sumptuous breakfast enough to start another day of touring Ilocos.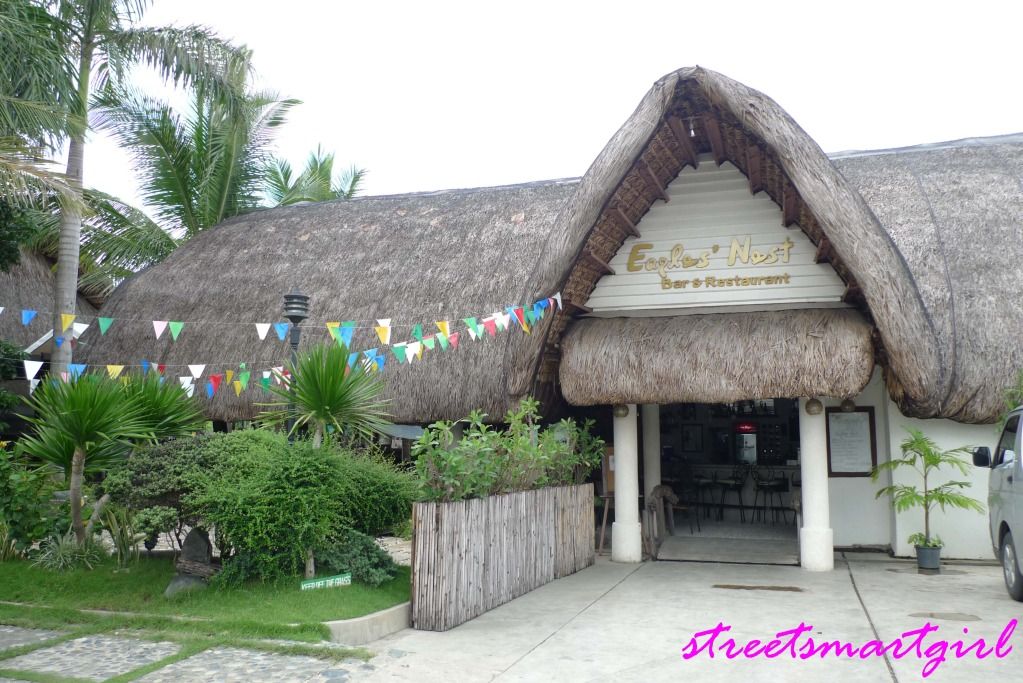 Other hotel amenities include a swimming pool, tennis court, gym, souvenir shop, function halls, and massage services.
If there's one thing that I really didn't like about Java Hotel, it'd be their location. The hotel building is behind a gas station. The gas station was an eyesore considering the hotel's unique design.
We only had the chance to stay there for a night and that brief stay was enough for me to like the whole hotel. I wished we could stay longer but we're off to another destination in Ilocos. When in Laoag, stay in Java Hotel for one ultimate hotel experience.
Sitting pretty at the hotel's main entrance
Java Hotel
Address: Gen. Segundo Avenue (also known as Bacarra Road), Barangay 55-B Salet, Laoag City, Ilocos Norte
Phone: +63.77.770.5996, +63.77.771.5102
Fax: +63.77.770.5996
Mobile: +63.921.610.9910
http://javahotel.com.ph