Knowing that it was gonna be our last day in Ilocos, I woke up a bit early. I had a good night's sleep after drinking basi, a locally-made Ilocano wine. It was unfortunate that I wasn't able to keep awake the whole night to join the gang in the all-night drinking spree. It may have been due to basi or I was just dead tired from the whole day of activities.


Our itinerary for the day included a whole morning of beach bumming in Pagudpud, a visit to Patapat Viaduct, Bangui Wind Mills, and Cape Bojeador Lighthouse, and then merienda at an authentic Ilocano restaurant, and some souvenir shopping in the public market.
Good morning Pagudpud!
After breakfast, we spent all morning in the beach. It was our last hours in Pagudpud so we wanted to made the most out of it.
Happy beach time :)
After lunch, we went to Patapat Viaduct which is still in Pagudpud. It is basically a highway bridge that connects Ilocos province to Cagayan Valley. It is fondly called as the "French Riviera of the North". While cruising along the highway, you will be amazed with the view of the sea and the mountains.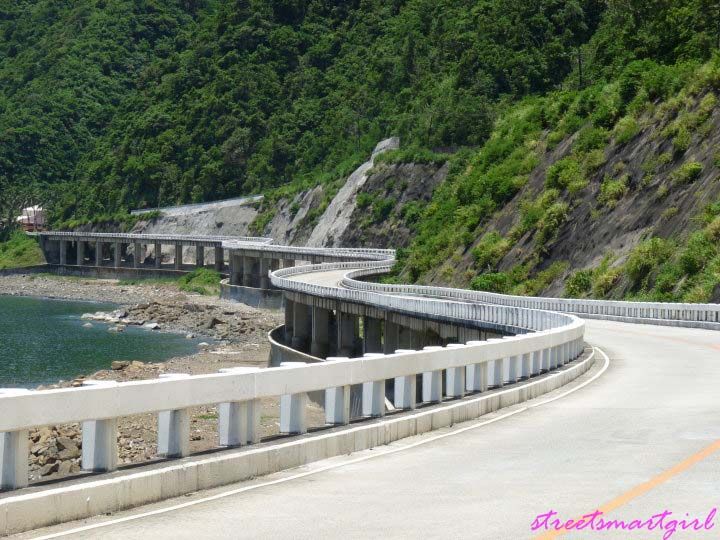 Patapat Viaduct
The scenic view from the bridge can really pass for a movie shooting location where the man chases the love of his life when she tried to run away by taking a bus. Haha.
We stopped for a while and took some photos as if there were no passing cars.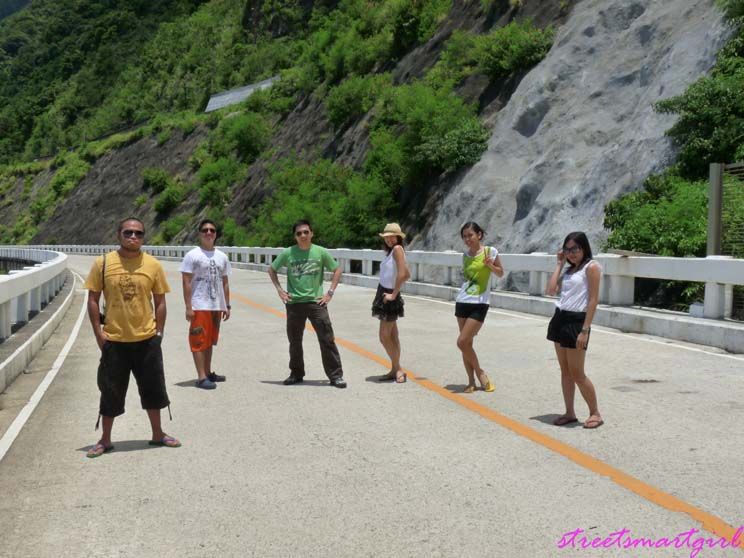 with kaladkarin friends
And finally, I saw Bangui Wind Mills for the first time. The famous wind mills have been on much exposure in Philippines tourism ads and commercials. You will be awed to see that these wind mills are actually huge. From afar, you'd wonder if the blades are actually moving. Wait till you get close to it. You could hear the sound of the wind as it smashes against the turbines.
The Bangui Wind Mills are more than just a tourist attraction. It was built to reduce the emission of greenhouse gases which causes global warming. The 20 wind turbines help in accelerating the rural electrification of the province as it also provides power supply in the Ilocos province.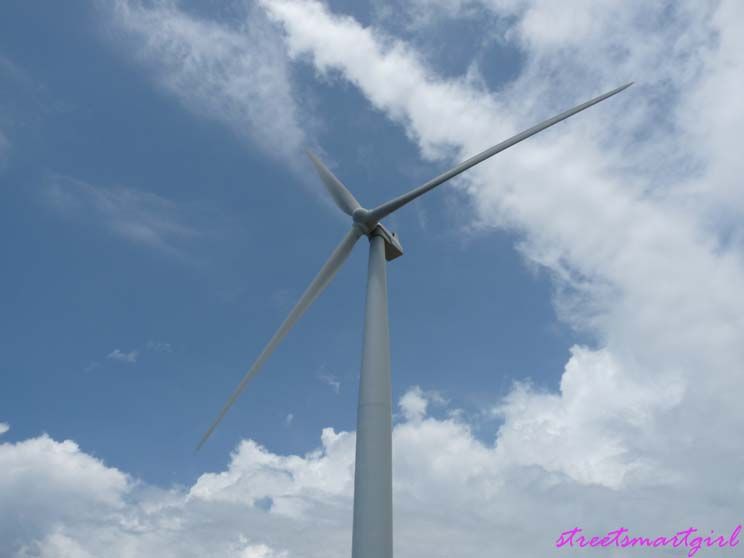 Really huge fan
We stopped by Cape Bojeador Lighthouse which is also known as Burgos Lighthouse. The old lighthouse used to guide safely ships entering the Philippine archipelago from the north in the rocky coast of the town.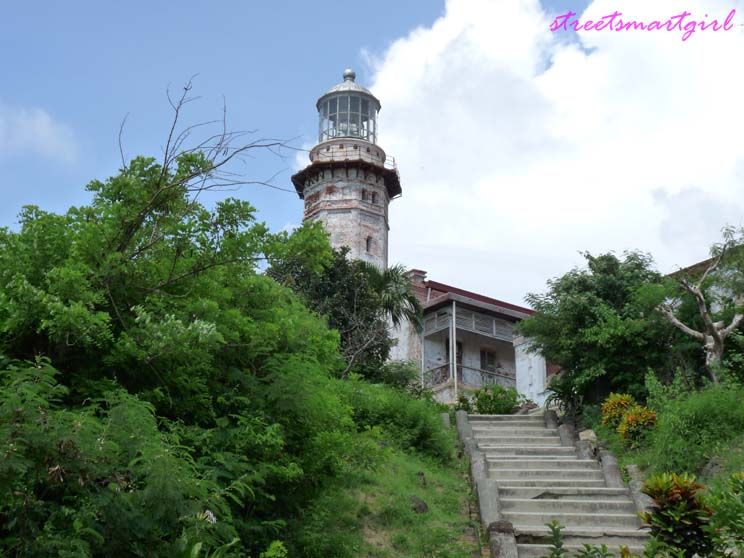 The lighthouse is tall at 65 ft. and it was breath catching to climb it up to the top. The view was definitely worth is as you can see the view of the province as well as Bangui Wind Mills on a clear sunny day.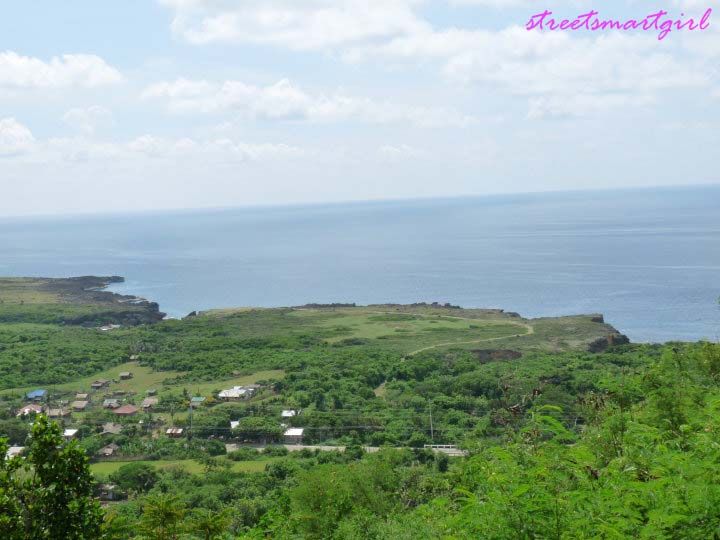 View from the lighthouse
We drove to Laoag City in mid-afternoon. Our flight back to Manila was at 6PM and we wanted to spare a few hours in the city to buy some souvenirs and savour Ilocano dishes. We had merienda at Saramsam Café.
We also stopped quickly at the Sinking Bell Tower of Laoag which used to be a tall bell tower. It was said that it sank through time because the of the sandy foundation of the bell tower. It is something not to be missed as it is located upon entering the city proper.
Any trip wouldn't be complete without any pasalubong. Our tour guide brought us to the local wet market for us to buy cheaper pasalubong. Of course, I didn't miss to buy bagnet, chichacorn, suka, and bagoong.

Times flies fast when you're having fun. At 6PM, we boarded the plane bound for Manila which brought us back to reality. I'm glad I made this trip with my closest travel barkada. We all agreed that this was our most sulit trip to date – sightseeing (check), friendly tour guide and comfy van (check), foodtrip (check), nice hotel and resort (check), BEACH (check), drinking session (check), pasalubong (check) and most of all budget (check). What can I say? This trip had it all.

Fun time in Ilocos (check)!
PS: Some of the pictures from my Ilocos blog entries were from my friend Gyles. Thanks Gyles! :)